What Are Amanda's Clients Saying?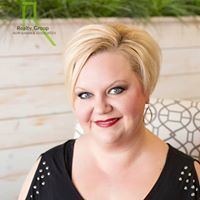 "Amanda worked tirelessly to help our family find everything we were looking for in a home. We closed on both homes the same day, and she handled everything. I would highly recommend her to anyone who is looking for a devoted, hands-on realtor."  – Kimberly Daniels

"Selling a house can be extremely stressful, but Amanda made sure that wasn't the case. She was always informative and made the whole process so easy. We could not have asked for a better realtor."  - Chasity Jones

"Amanda helped us buy our very first home. She was patient with us and made the process simple and quick. She was always available when we needed her and helped us find our perfect home!"  – Calli & Garrett


"Amanda was very helpful in my home buying experience. She quickly found exactly the house I was looking for. During the contract phase she was excellent at keeping me informed and we made it to closing without any problems. I would recommend Amanda to others and plan on using her for my next real estate transaction."  – Clint Page

"So thankful for all Amanda did for us! She found the perfect house for us that wasn't even on the market. Super knowledgeable, reliable and easy to communicate with. Amanda was always willing to answer our questions and remained patient while we were also trying to sell our house in Kansas City!  – Regina Gohr

 
Read more reviews from satisfied clients or write one of your own!
Follow Amanda's Latest Posts on Facebook